Rehabilitation for Men
Our Mission
"To help indigent male chronic alcoholics and drug addicts achieve sustained sobriety and return to the mainstream of society as productive, responsible citizens."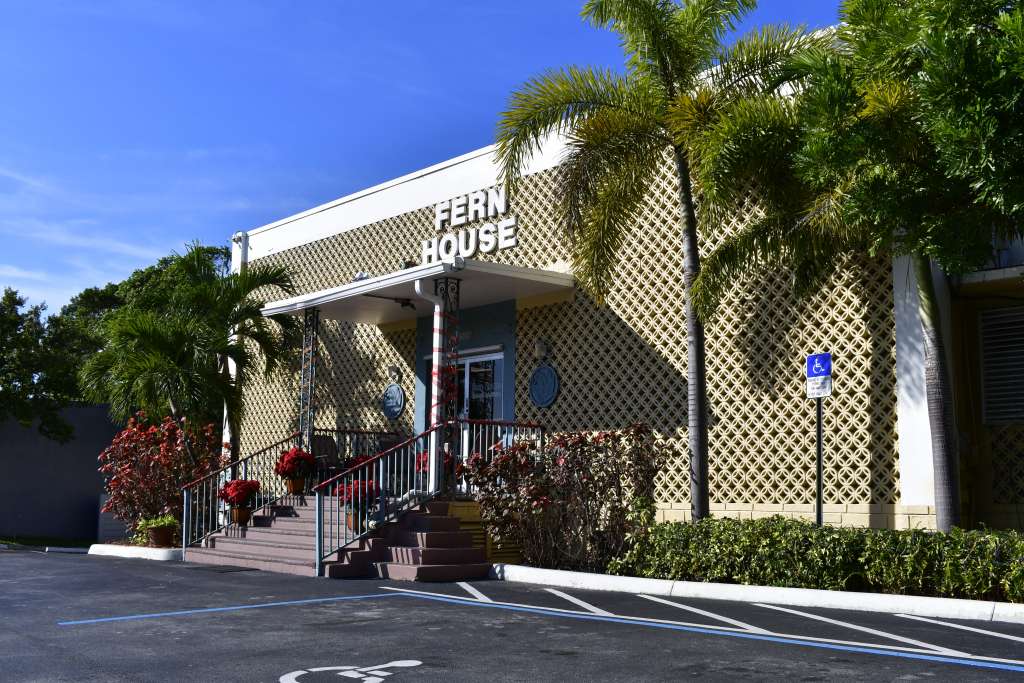 At Fern House, our mission is simple. We aim to take indigent, chronic drug and alcohol abusers off the streets and help them reintegrate into society. We take broken lives and make them whole. Our mission and philosophy are straightforward. Following the principles of AA, we are addicts helping other addicts. We depend on the mutual help, fellowship and experience of fellow addicts and alcoholics to support each other on the journey to recovery.
How we set
Our Goals
Give everyone who comes to us the chance to learn new ways of coping with their lives, through a program that helps them become useful, productive members of society rather than burdens on society.
Allow each man to reach his fullest potential by learning to live with discipline, structure and self-control. Help our residents clean up the wreckage of their lives, reunite with their families and make amends to those that they've hurt. Teach our clients to give back by helping others, volunteering and becoming engaged in their communities.
We are here to help
It's Not Easy
Our program is highly structured and disciplined. It is also warm, caring and encouraging. We are fond of saying, "Easy does it," but that doesn't mean the work we're doing is easy. Rehabilitation never is. That's why we're also fond of the motto, "One day at a time." When men enter Fern House, they are held to a rigorous set of rules and high levels of personal responsibility, many of them for the first time. The program is based on simple principles that are tough to follow. We give them a structured plan and set high expectations. We also give them the warm, caring environment that will help them reach those goals.
Spiritual
Transition
A successful graduate must stay at the program for six months. After graduating, our clients can choose to find their own independent housing or opt for more transitional living at our second facility, the Harry Hamilton Campus. By providing additional levels of ongoing support, Fern House gives men a better chance of developing the mindset and life skills they need to succeed at sobriety.
Fern House is a 501(c)(3) registered charity based in West Palm Beach, Florida. We house 56 residents at full capacity.
Fern House accepts no federal, state or local funding. All of our operations and expenses are paid by the residents, who pay their own rent and other expenses. We do not fundraise operating costs. All fundraising goes towards capital projects and future expansion.
Taxpayers, Not Tax Burdens. Fern House accepts no government taxpayer funds, we are have a formula that allows us to exist without tax dollars. This financial responsibility is a key part of Fern House's success. Too many men that we see have struggled a whole lifetime with addictions that have cost them their jobs, their families and their self-respect. Usually, their finances are in disarray. They might have court-ordered settlements to pay. Typically, they're used to spending everything they earn on their drug of choice.
Fern House turns that around, making each resident a responsible taxpayer instead of a tax burden. Every resident is required to have a job, participate in nightly meetings and house meetings, and share in the household chores.
Many of the men who arrive at Fern House are at the end of their ropes financially, legally and socially. These are the men most at risk of falling through the cracks of other programs. At Fern House, we help them get off the streets, stand on their own feet and rebuild their lives from the ground up.
Fern House - Rehabilitation for Men
Get the help you need to stop
Drug & Alcohol Abuse.
We can help you start a new life with direction and meaning.